The 2018 Asian Flagship Environmental Expo is underway in Shanghai. Our booth E3 Hall 3631 will show you all kinds of Shenghua Water Quality Testing Products. We sincerely invite you to come!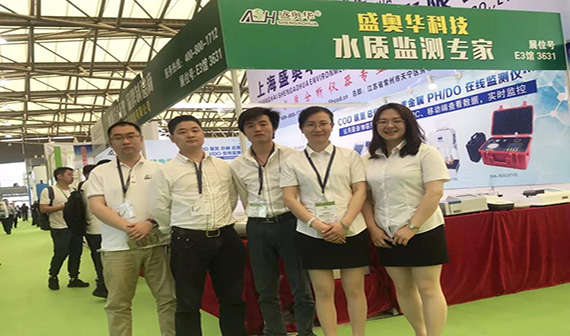 The exhibition site, the atmosphere is ambiguous! Popularity! The stand of Sheng Aohua attracted a lot of customers. The exhibition was on the spot and it was very dizzying. Let's follow Xiaobian immediately into our exhibition site!
The exhibition products mainly include COD detectors, BOD detectors, portable multi-parameter water quality detectors, heavy metal detectors, PH meters, etc. Among them, portable COD, ammonia nitrogen, total phosphor, PH, DO and other integrated machines belong to the domestic initiative, PH/ DO online instrument has the function of remote viewing of the Internet of Things, filling the blank of this technology in China (can be viewed by mobile phone, IPAD or computer), and obtained a number of national patent certificates and software copyrights.
In the face of customer inquiries, Sheng Aohua staff has always been full of enthusiasm for everyone to introduce, professional explanations and superb products won the customer's recognition and praise.